A tent where you can get the "bread of life"!
Evangelistic tents of the "Christ is the Answer" Ministries are placed in spaces with the largest number of people in the area (at central streets, near the markets and in public squares). At these tents people can get the New Testament and Christian literature for free. During last three years of work only in Rivne volunteers have distributed more than 600 thousand newspapers "Christ is the answer", 200 thousand Christian calendars and a large number of other printed materials. Usually people ask: "What are you selling in your tent?", "What party do you represent?", "Are you asking people to sign petitions?" In response, people hear: "No, no! We are not campaigning for any politician nor are we selling anything. Please, take some Christian literature, a newspaper as a gift. Also you should know that today you can have the best treasure in the world – salvation in Jesus Christ."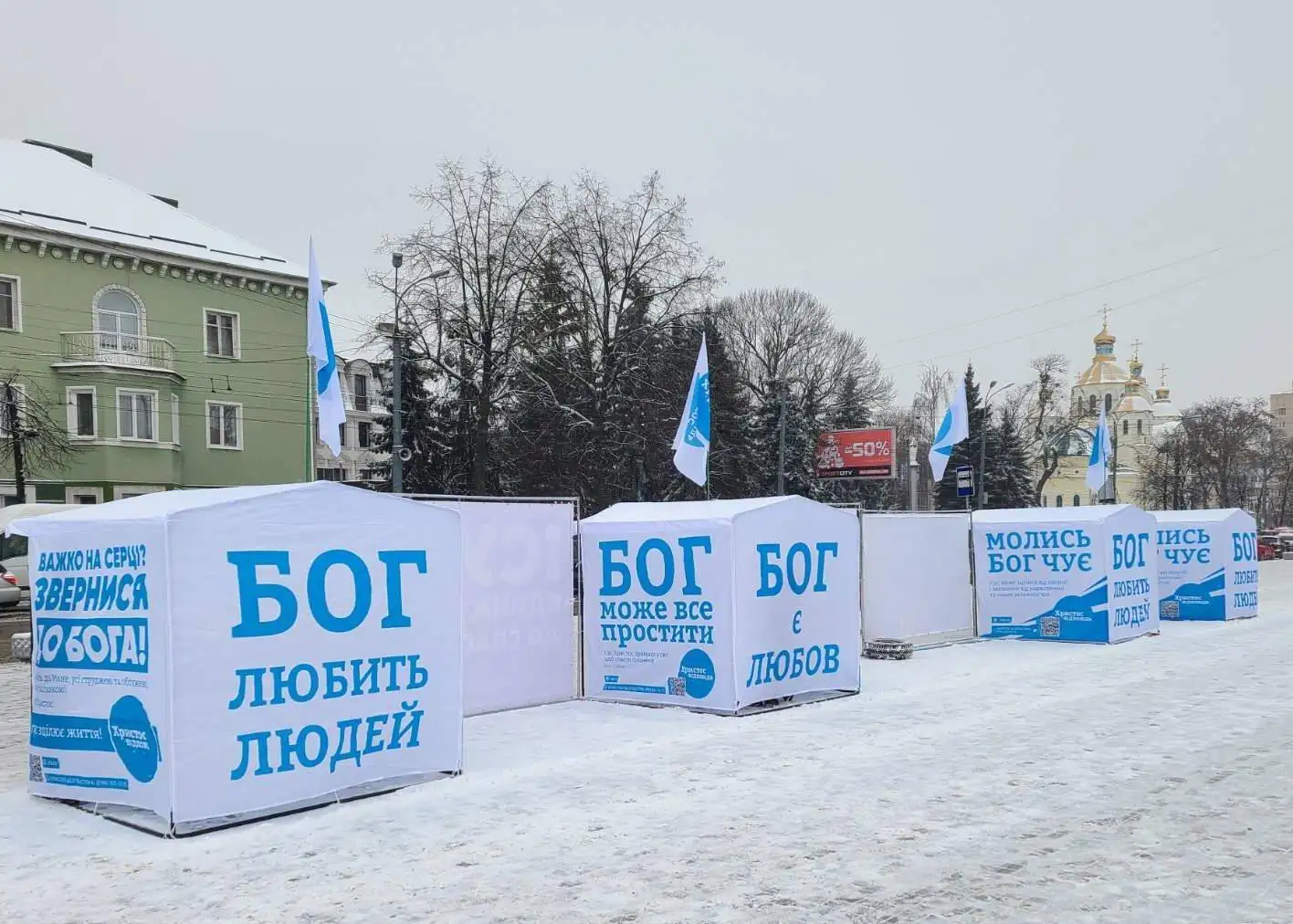 Today, there are evangelistic tents in 24 locations, where our missionaries serve. Starting from 2017 CITA Ministries began to use this effective tool for preaching the Gospel. In bright tents with our logo and the inscription "Christ is the Answer" Ministries, everyone can get free evangelistic literature, find out the address of a local church, ask for prayer support, and receive spiritual council. It also serves as a platform for communication with people. At a local church, newcomers do not always have a courage or an opportunity to ask questions and they may feel uncomfortable to get to know Christians better. But at these tents people can always find a safe space to ask a question and to learn more about God and Christianity. Our missionaries share stories how alcohol and drug addicts often come to them and get help finding a local nearby church, get a prayer and support to find freedom from addiction.